It's comforting to know how much we care.
Welcome
Thank you for your interest in The Terraces Orleans and the opportunities we offer for your retirement lifestyle. We are nestled on a quiet, tree-lined street in a residential neighborhood, just off Route 28, that is within walking distance of the Orleans town center and its shops, markets, post office, art galleries, churches and public library.
The Terraces Orleans has both Skilled Nursing Care and Independent Senior Apartment Homes.
A Family Business Since 1969
The Terraces Orleans is a unique, private, caring establishment. Founded in 1969 as the Orleans Convalescent & Retirement Center, The Terraces Orleans was a family-owned and managed business for over 50 years. In 2021, The Terraces Orleans was purchased by a local group of senior living professionals who have operated dozens of facilities across the Commonwealth. The tradition of providing compassionate and respectful elder care, which is the hallmark of The Terraces Orleans, continues today.
Please contact us to learn more about The Terraces Orleans.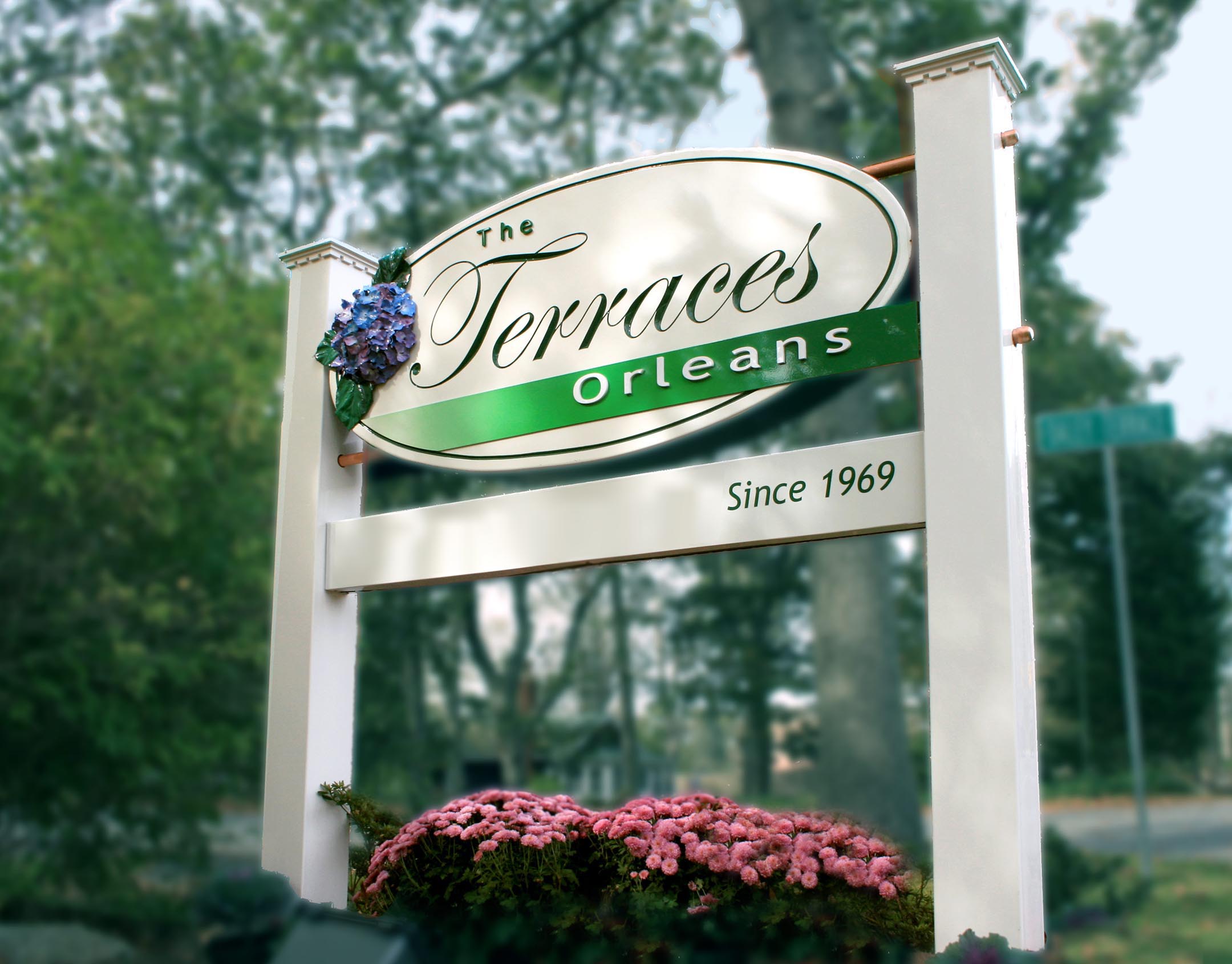 Caring for Orleans and the Lower Cape since 1969.
Join us for a worry-free lifestyle where seniors can enjoy the freedom of independence, plus the benefits that come from living in a caring community.
Whether seeking care for yourself or a loved one who has declined due to advanced age, The Terraces Orleans is here for your short-term and long-term needs.
We provide:
Skilled Nursing Care

Around-The-Clock, 24 Hour Care

Senior Apartment Homes

Short-Term Apartment Rental

Respite Stays