Meet the Team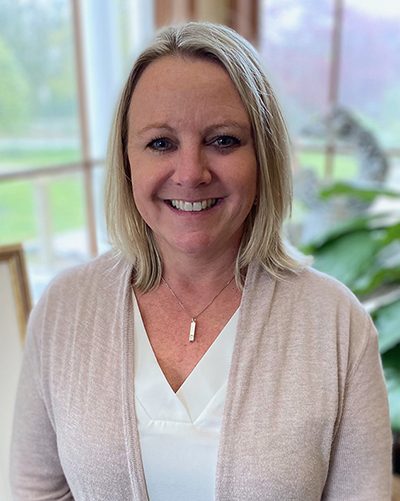 Karen Blake is an accomplished professional with over 20 years in the healthcare industry. As the Administrator of The Terraces Orleans retirement living center, she brings a wealth of knowledge and expertise to her role.
Karen graduated from Springfield College with a Bachelor's in therapeutic recreation, she is a certified therapeutic recreation specialist. She also holds a master's degree in business administration with a concentration in health care management from UMASS Dartmouth. Throughout her career, she has worked for several healthcare providers, including Kindred Healthcare at Eagle Pond, Next Step Healthcare, and Beacon Hospice.
As Administrator of The Terraces Orleans, Karen oversees all aspects of the center's operations, including resident care, staff management, and financial performance. She is committed to ensuring that every resident at The Terraces receives the highest quality of care in a warm and welcoming environment. She leads the building in Putting "Care" first in everything we do.
Karen is also actively involved in the community and a strong advocate for the rights and well-being of older adults. She is a longtime member of the Cape Cod Senior Resource Group, dedicated to improving the lives of seniors.
Karen is known for her compassionate approach to healthcare, unwavering dedication to her residents and staff, and ability to lead and inspire others. Her leadership and expertise make her a valuable asset to The Terraces Orleans and the senior living industry as a whole.
Karen lives in South Dennis with her husband and two sons. She enjoys #capelife, going to the beach, boating, and fishing for Stripe bass and Commercial Tuna fishing! An avid runner, she enjoys competing in local road races.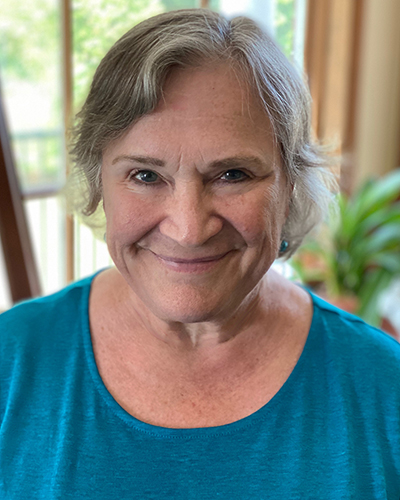 Luanne Westman has had over 40 years of professional nursing experience on Cape Cod. She grew up in Shelton, Connecticut, and now resides in Brewster. After graduating from Boston Children's Hospital School of Nursing at age 21, she worked her first job at Massachusetts General Hospital on Baker 5, an oncology unit, and continued her acute care nursing practice at Cape Cod Hospital for another 5 years.
Luanne attended UMass in North Dartmouth and graduated with a bachelor's degree in nursing. For the next 14 years, she served the communities of Chatham, Dennis, Harwich, Eastham, and Orleans through the VNA of Chatham and the Mid and Lower Cape VNA.
Luanne furthered her education at Suffolk University in Boston and graduated with a master's in public administration with a concentration in health administration. For the last 20 years, she has worked in long-term care in 6 different Cape Cod facilities in nursing upper management. She is experienced with regulatory requirements and organization development. Her specialties include infection preventionist certification, dementia training experience, clinical competencies, and IV certification.
Luanne is committed to our community and the dignity of all residents. She has a dedication to the highest standards of care. She is a great listener and is eager to accommodate residents and families to improve services.
Her greatest joy is her family, which includes 4 grandchildren. She loves gardening, nature walks, swimming in Cape Cod Bay, travel, and family get-togethers. She is very happy to be part of the Terraces team!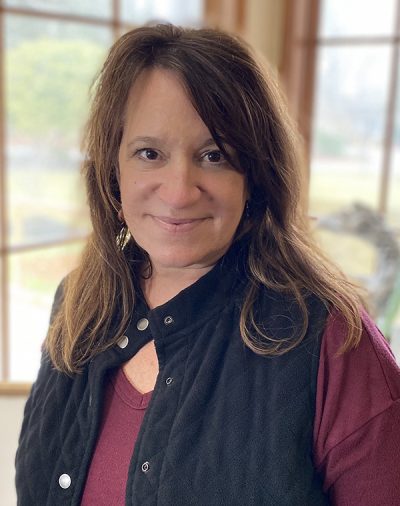 Amy is a CDC-Certified Infection Control Preventionist (ICP) who keeps her skills up to date and in accordance with the highest industry standards. She's a key part of our Care team and is focused on protecting our Residents and Staff especially during the COVID-19 pandemic.
Amy's nursing career started 10 years ago and has spanned skilled nursing, assisted living, Alzheimer's, long term care and sub-acute units. In these assignments, Amy strove to provide exceptional care, improve clients' quality of life, and collaborate with residents and families to design and deliver the best Plans of Care.
As a visiting nurse on Cape Cod specializing in patients residing in assisted living communities, Amy gained strong clinical skills working as part of a multi-disciplined team providing individualized care to homebound elderly. In this role, she helped her patients physically and mentally transition into their new homes while maintaining as much independence as possible.
Amy lives in Brewster and loves being a part of the lower Cape community. When the weather's nice, you'll find her on long walks with her dog in Nickerson State Park, visiting the beach, and swimming in Sheep Pond.