Understanding Care Levels
Differences between Memory Care or Secure Unit
There are many forms and levels of dementia. Alzheimer's, Vascular, Lewy Body to name a few. Those that suffer these forms of dementia can have very different care needs. Both Assisted Living and Skilled Nursing Centers provide Memory Care, supporting the unique challenges memory loss presents. However, there are instances of dementia that require a higher level of care and safety. When the risk of wandering or elopement is a concern, a secure environment becomes necessary.
The Terraces Orleans offers memory care but does not offer a secure environment. Residents are screened to ensure appropriate placement in the community.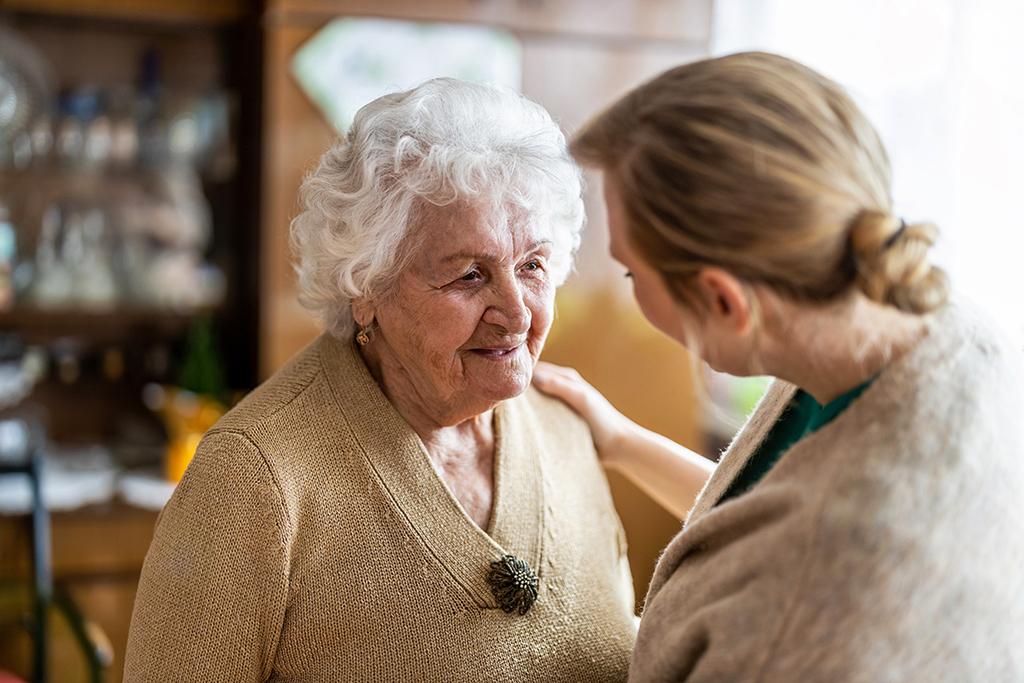 Assisted Living Communities
What to expect:
Apartments with kitchenettes
Personalized services for some activities of daily living from health aides, sometimes certified but often not.
State regulations limit nursing staff in the community to the services they can provide.

Consider the extra costs for nursing services as your loved one ages in place.
Care needs and cost often indicate a higher level of supportive environment is needed.

Meals and Social Activities in common dining rooms and activity areas
Skilled Nursing Centers
What to expect:
Private or Semi-Private Rooms
Personalized services with most or all activities of daily living from Licensed RNs, LPNs, CNAs, Medical directors, Nutritionists, and Physical Therapy.
Full skilled nursing services offer a higher level of care under state regulations, including injections and wound care, which is not allowed in the assisted environment.
Meals and Social Activities in common dining room and activity areas, meal delivery to room included.
We are here to be a resource for you, and help you make this important decision. Reach out to us today via our Contact page.